Automate Your Workflows & Focus on What Really Matters
Gain better visibility into your team's productivity by tracking employee work hours and managing time off requests.
What can the

bot

do?
Simplify your HR processes with our timesheet and leave management bot
Track Your Team's

Work Hours
Effective time tracking is essential for managing a productive team. With real-time visibility into your team's work hours, you can manage their schedules better and adjust workloads as needed, resulting in a more efficient and productive workforce.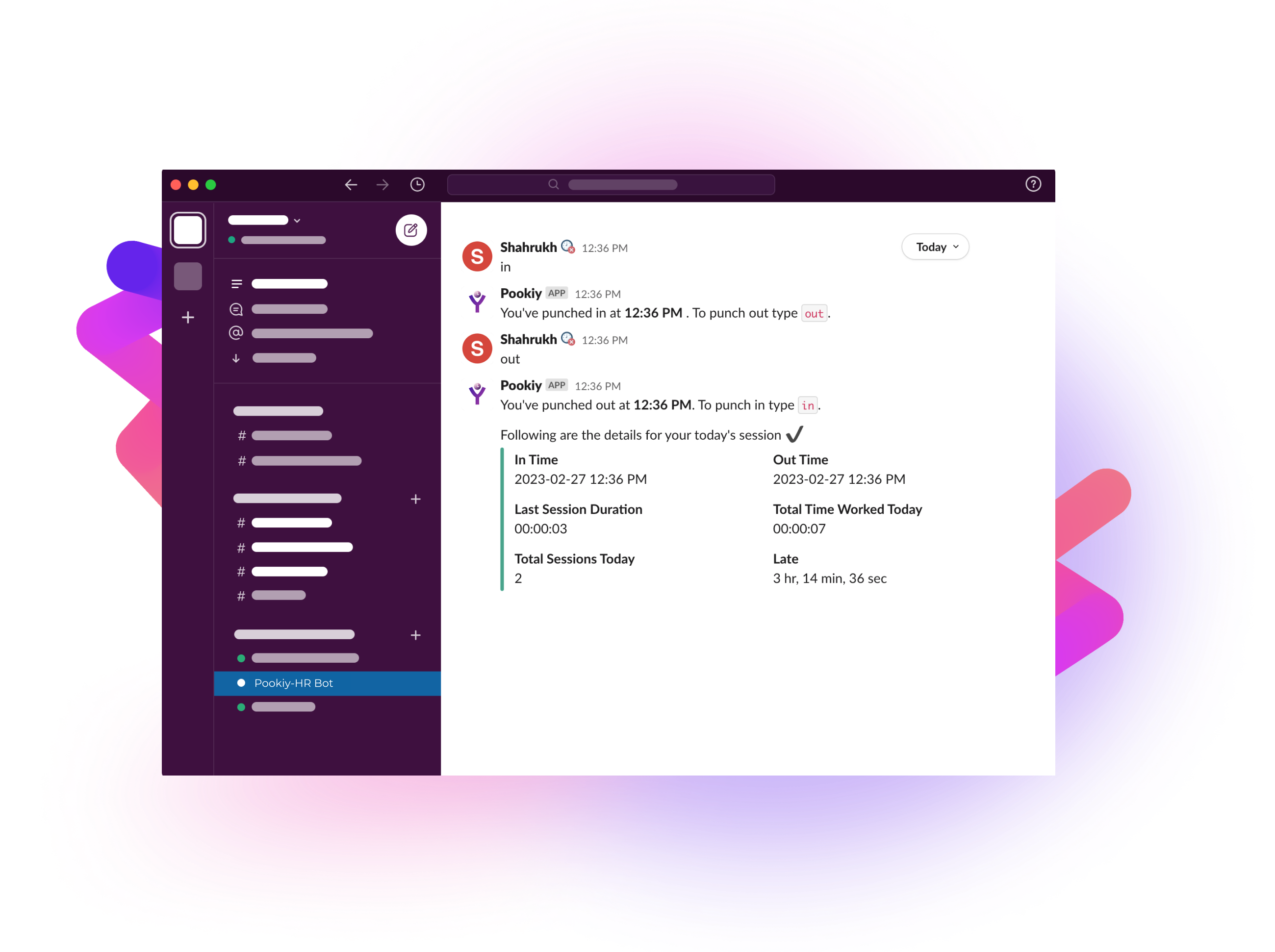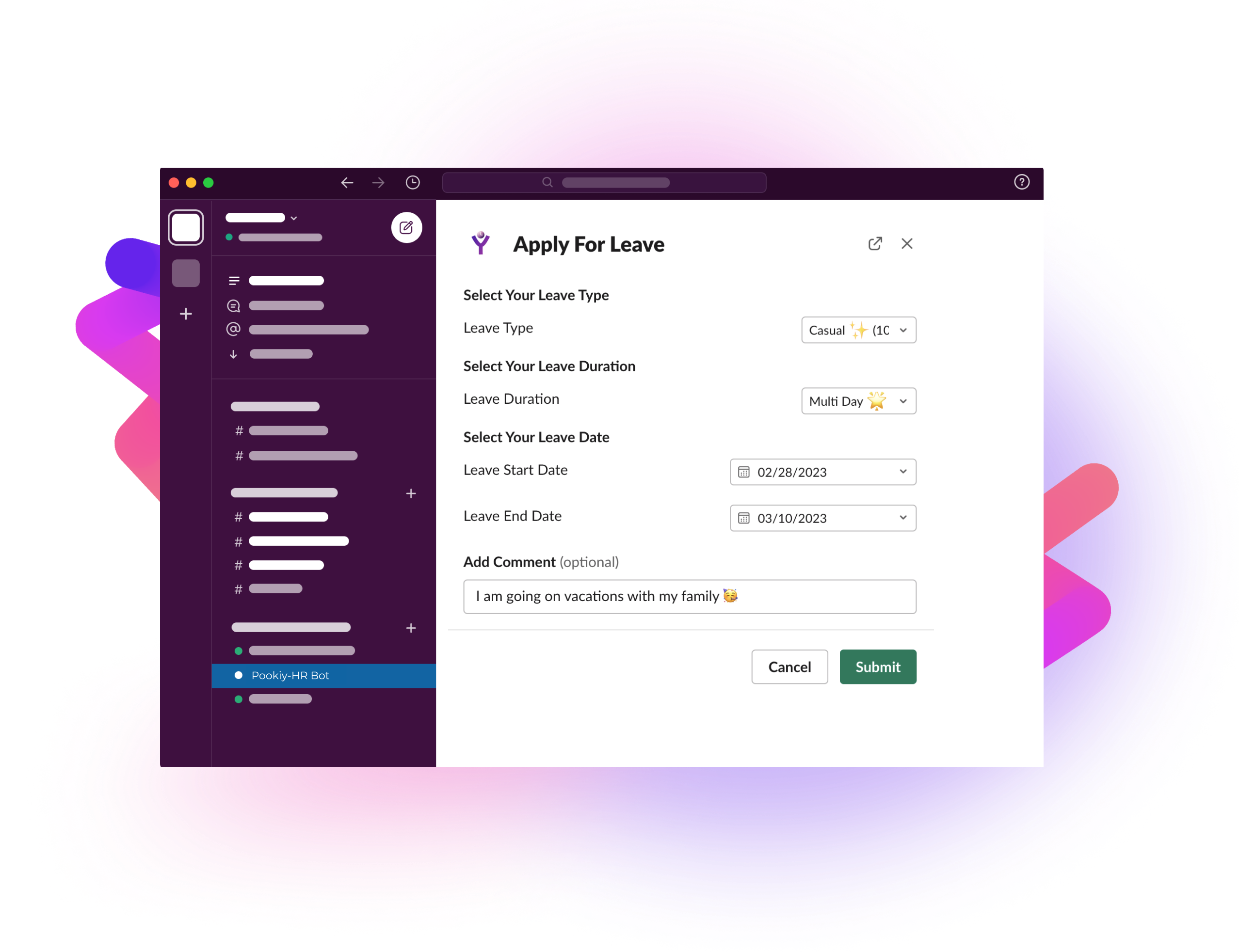 Simplify Team's

Time Off Requests
Leave Management feature streamlines employee time off requests, maintain accurate leave balances, and reduce administrative burdens. Employees can easily request time off, while managers can quickly approve or deny requests, all from one centralized location.
Automate Jira

Workflows
Our solution simplifies the process by sending automatic notifications to keep you on track. Stay organized and productive with our powerful Jira due date workflows reminder.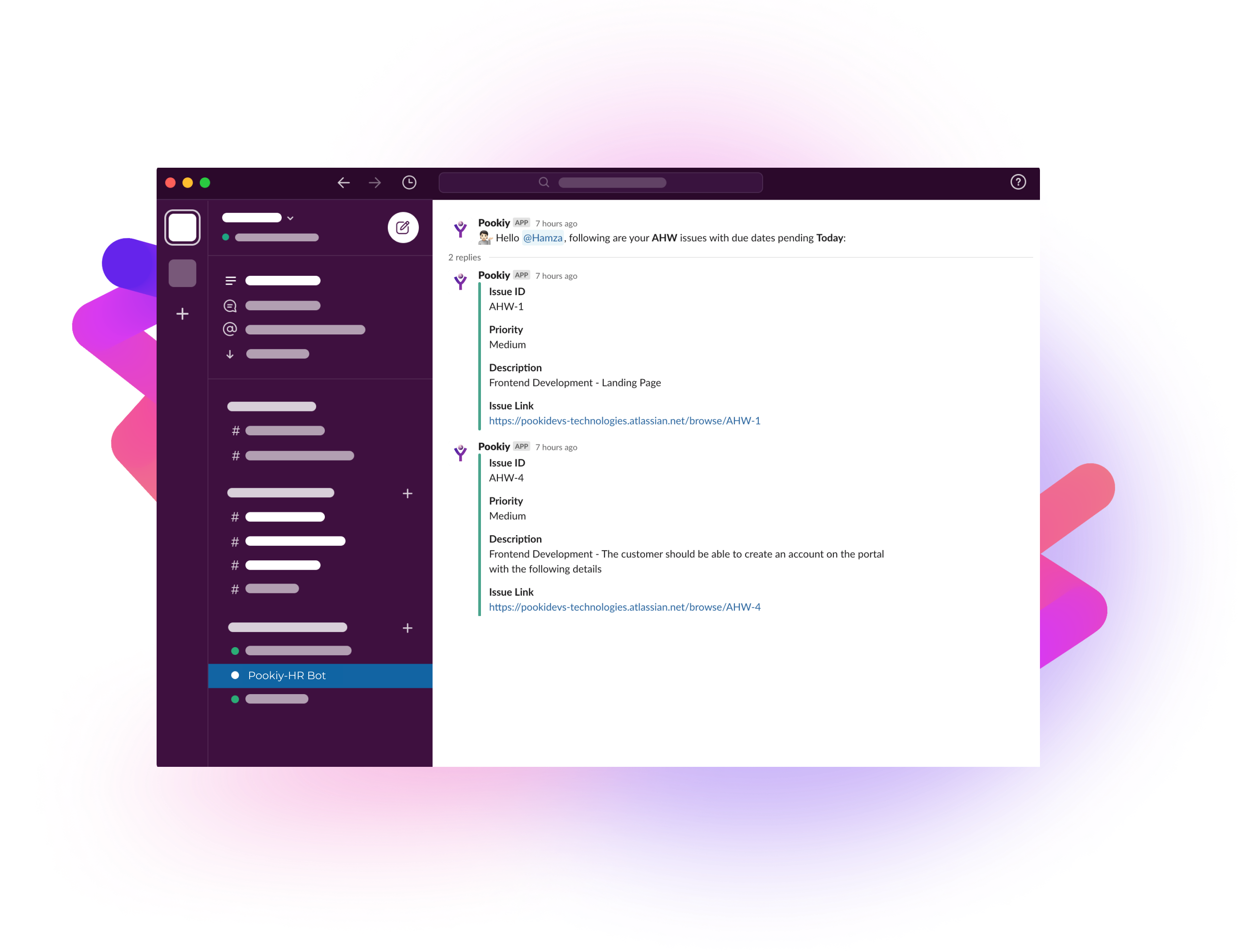 Choose a

Plan

That Works for Your Team
Start automating your processes. 14-day free trial, cancel anytime and get 100% refund, no questions asked.
Standard
Get started with our standard plan for attendance tracking on Slack.
Leave Management
Time Tracking
Lunch Reminders
Premium
Upgrade to our premium plan for advanced attendance tracking features on Slack
Jira Integration
Birthday Reminders
Client Satisfaction
Let us answer your

questions!
Automate your processes to save time & boost productivity
Save time, reduce errors, and improve team productivity with our powerful bot for Slack.